About Cyras Custom Homes
Welcome to Cyras Custom Homes, an award-winning home builder and a member of the Charlotte Home Builders Association. Our mission is simple, "We want to define custom homes by quality and value rather than size and price." We intend to achieve this by providing personalized service and expertise to guide you through the entire custom home process. Cyras Custom Homes can design and build the perfect home to fit your lot, or we can help you select the perfect waterfront, golf course, or neighborhood lot where we can guide you through our step-by-step process, based on over 25 years of experience, until you move into your new home.
Cyras Custom Homes maintains an enthusiasm for excellence that has been reflected in our custom homes over the years. At Cyras Custom Homes we take pride in delivering a quality custom home at an exceptional value.
Diversity and experience are the cornerstones of Cyras Custom Homes. The management team consists of Pavan (Paul) Kumar and Bob Volles. Paul is a National Association of Home Builders Graduate Master Builder and a Certified Green Builder who has won numerous awards for design and quality over the past 10 years. Bob has been an executive at the local and regional level of home building, land acquisition and development for over 25 years. Together they have developed a set of standards and a process that will deliver a new home of the best design, highest quality and value.
Where Can I Buy Cyras Custom Homes?
Right now, the Cyras Custom Homes team is active in The Farms Subdivision in Mooresville. The Farms is a Crescent community nestled along the shores of Lake Norman, offering spacious lots with mature trees.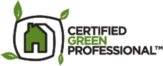 We Build Custom Homes in:
North Carolina

Mecklenburg County
Union County
Iredell County
and more...